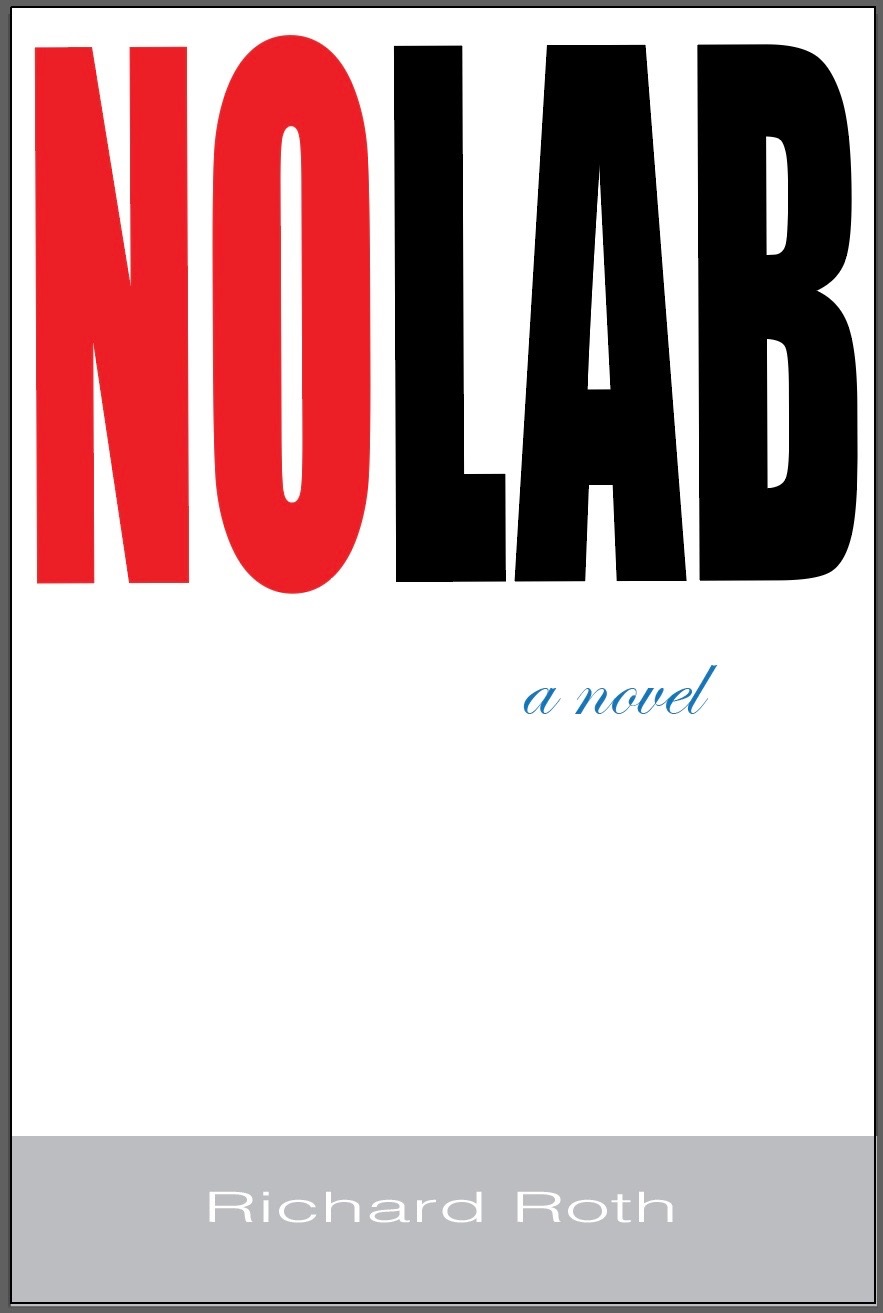 NoLab is a novel with a comic bent; it's a crime story, a buddy "flick," an art world commentary, a love story. NoLab might be what happens when Lethal Weapon is crossed with My Dinner with Andre.

Artists Ray Lawson and Victor Florian search for NoLab, a collaborative of artist provocateurs that has gone missing. Their search becomes a romp through the art and ideas of a progressive, conceptually oriented subculture of the art world. They investigate Carter Wilkinson, creator of The Institute (a shadowy, futuristic cultural institution with an unusual collection). Though seemingly inept as detectives, Ray and Victor eventually succeed in finding the members of NoLab. Murder intervenes. Ray, Victor, and NoLab are harassed and threatened by various individuals attempting to dissuade NoLab from implementing its ill-advised plan. From the presumed safety of home, Ray and his newly acquired family watch the gory ramifications of NoLab's self-destructive act unfold in the media.


ABOUT THE AUTHOR

Richard Roth is an artist and a writer. His paintings have been widely exhibited nationally and internationally. He received an MFA from Tyler School of Art, a BFA from The Cooper Union, and was the recipient of a Visual Artists Fellowship in Painting from the National Endowment for the Arts. He co-edited the book, Beauty is Nowhere: Ethical Issues in Art and Design (Routledge); wrote "The Crit," a one-act play (The Art Journal); and co-authored Color Basics, and Design Basics 3D (Wadsworth/Cengage). Roth is a Virginia Commonwealth University Professor Emeritus; he chaired the VCU Department of Painting and Printmaking from 1999 - 2008. He also taught at The Ohio State University; the Birmingham Institute of Art and Design, U.K.; the University of California, Berkeley; New York University; and the School of the Art Institute of Chicago. Born in Brooklyn, he presently lives and works in Southern California. .