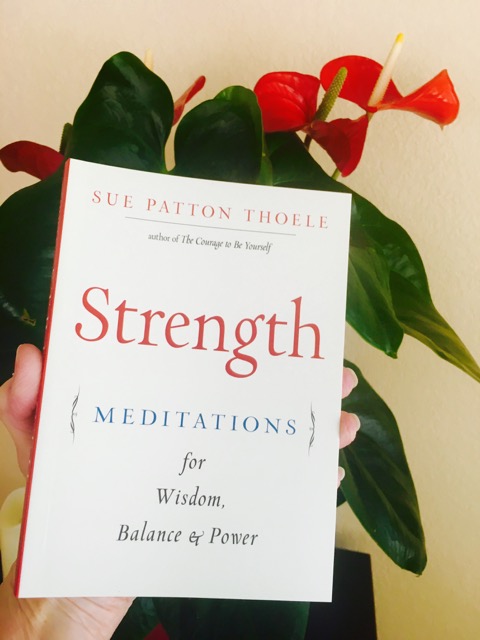 Globally, most societies are in desperate need of the wise and respectful qualities and values of Feminine Energy. Mass shootings, rampant disregard for decency, and lack of concern for the health and well-being of many people, as well as Mother Earth herself, are all examples of the need for positive change. Sue hopes Strength helps women (and conscious men) courageously claim and act from their inherent strength and thoughtful/gentle power. The goals of the book are to help readers accept, honor, and activate sacred person strength and wisdom in order to facilitate inner change and inspire—or demand, if need be—the world to become a better place.

Praise for Strength: Meditations for Wisdom, Balance & Power

This book is a powerful guide to fearless living.
—HeatherAsh Amara, author of Warrior Goddess Training

What an inspiring and well-written book! I admire your turn of phrase and the easy alliteration that flows throughout. Well done!
—Chuck Hutchinson, copyeditor

I am in thrall with this book and find it very hard to put down. The Introduction is breathtaking and you have woven together all the essential elements. It really does hit this topic out of the ballpark.
—Janice Lundy, DMin, author of Your Truest Self and Thank You is My Prayer among others

At a time in our history when the Divine Feminine is being called back into power, this book is truly a source of inspiration and guidance.
—Colleen Patrice author of Lighten Your Toxic Load and EMDR Journal


ABOUT THE AUTHOR

Sue is the author of thirteen books including The Courage To Be Yourself and The Mindful Woman. She is a mother, stepmother, grandmother, former psychotherapist, hospice chaplain, and swimmer with dolphins. She and her husband, Gene, live in Longmont.