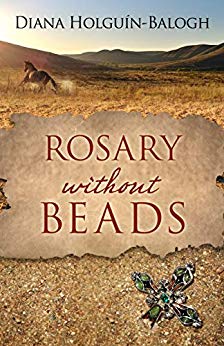 Rosary Without Beads is a back-hills narrative for the 1800's Lincoln County War. The novel reboots Billy the Kid's academic legend and gives voice to the silent story haunting the hills of New Mexico. Ambrosia Salazar, a sheepherder's daughter, battles against a traditional Catholic betrothal to Ramon in lustful trade for Billy. The story promises passion, Wild West violence and emotional courage as Ambrosia discovers defiant talents of her own.


ABOUT THE AUTHOR

Diana grew up in southern New Mexico in a bi-cultural/bi-lingual home. In her first career in academia, she co-authored an extremely successful writing developmental text. After she retired from Front Range Community College, she chose to follow a second passion—literary writing. She joined Northern Colorado Writers and Rocky Mountain Fiction Writers. Shadowboxing Lupe's Ghost, her first manuscript, garnered Top of the Mountain Book Award finalist for Northern Colorado Writers. The story presents Hueso, a coming of age boy during New Mexico's land grant turmoil who later finds himself in a family land grant dispute. Diana's short story "Telling Bones" about a woman who is forced to confront her past in order to appreciate her future was featured in Rocky Mountain Fiction Writers' 2016 Anthology, Found. Her current novel, Rosary without Beads was named 2019 Colorado Book Award finalist in general fiction. Ambrosia Salazar's involvement with Billy the Kid during the bloodiest territorial war in New Mexico history morphs her from a pawn to a player.

When Diana is not writing or going to writing conferences, she enjoys participating in a Spanish speaking tertulia, step classes, and skiing. Her real personal joy, however, comes from her three grandchildren and family. She lives in Colorado with her husband Nick and a good-luck black cat named Mia.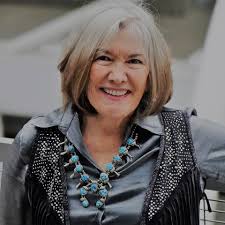 PRAISE FOR Rosary Without Beads

Rosary Without Beads is an on-the-edge-of-your-seat sort of novel. Teenager Ambrosia Salazar, trapped in a traditional 1880's world where distinct lines are drawn between women's and men's roles, is tormented by the desire to be her own person, the shameful demise of her sister, the care of a retarded sister, death of her mother and assumed marriage to a neighboring boy. When William Bonney chances by, she falls for him -- hard. Written in multilayers, Rosary Without Beads puts the reader in the middle of the Lincoln County War and rural life in southern New Mexico where a farmer/rancher is indebted to a merciless landowner. Be sure to allow plenty of reading time -- this novel is hard to put down.
-Melody Groves, Western Writers of America, Roundup Magazine, December 2018